In collaboration with Paul Walsh and the Association of Association Executives (AAE), our CEO and founder, John Martinez, has delivered an online seminar on taking advantage of tech to boost association revenue. The seminar is part of an ongoing series organised by AAE that provides expert advice for association executives on a variety of topics. John's session took place on Wednesday 3rd March and focused on the latest tech trends and practices that can be used to increase engagement, retain members, and maximise revenue potential.
As a former quantum physicist, John brings a unique perspective to the world of event management. For over 25 years, Shocklogic has been providing platforms for virtual events long before the pandemic shifted the industry's thinking and delivery. Our extensive suite of software and services supports every aspect of planning and executing onsite, virtual, and hybrid events, from simple webinars to full-scale virtual event experiences. We are an award-winning, family-run, and value-centred company with an international client base that includes some of the world's largest and most complex organisations.
At Shocklogic one of our company values is don't make me think, things should be as intuitive as possible, and this definitely applies to technology. The dream is to have everything connected and integrated; when one piece of information changes it changes everywhere. Technology can help make organisation that much easier, and it then becomes more straightforward to apply technology to manage and increase revenue.
Associations are lucky as they naturally have three things all businesses want – brand recognition, credibility, and a loyal fan base, which create further benefits such as community, collaboration, and cooperation. Associations have an amazing advantage; they gather people that want to connect and share information. We get bombarded with information on a daily basis, but associations are able to create content that is relevant to their members.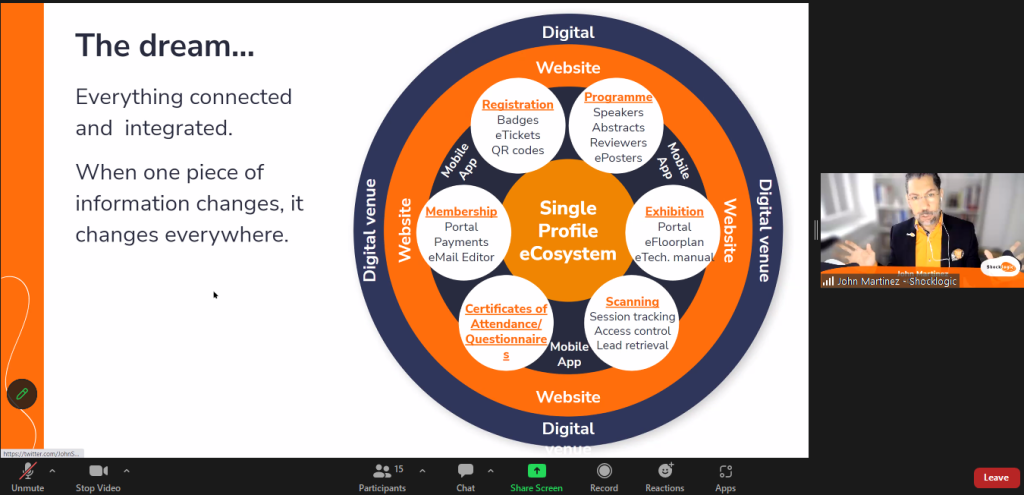 A lot of associations are not set up to make money; their core values are different. If they instead focus on revenue, are they distracting from their core mission? Do you see it as a risk?
I see it as a risk not to consider it. If there's a direct correlation between the activities and the value you bring to your members, you only have a certain bandwidth. The fact that associations wear the white hat, doesn't mean they don't have the opportunity to get different sources of income. The fear of "Is this too commercial?" disappears if the association maintains its values and they're clear on the rules of what they can do.
When it comes to revenue, there are several things association leaders need to take into consideration, including strategy, education and certification, membership, and content distribution. For instance, over recent years, content has become vital, and it can be monetised in so many ways. It's a revenue source associations are not necessarily taking advantage of, and there are, of course, other sources of revenue, such as advertising, registration fees for events, branded advertising, sponsorship, and sponsored sessions and content.
It's then important to develop a content strategy informed by the available technology which can help promote and implement these sources of revenue. Further, membership is traditionally and continues to be one of the most consistent and reliable sources of revenue. It is therefore worth considering how to streamline this process as much as possible. There are membership management systems available to help do this.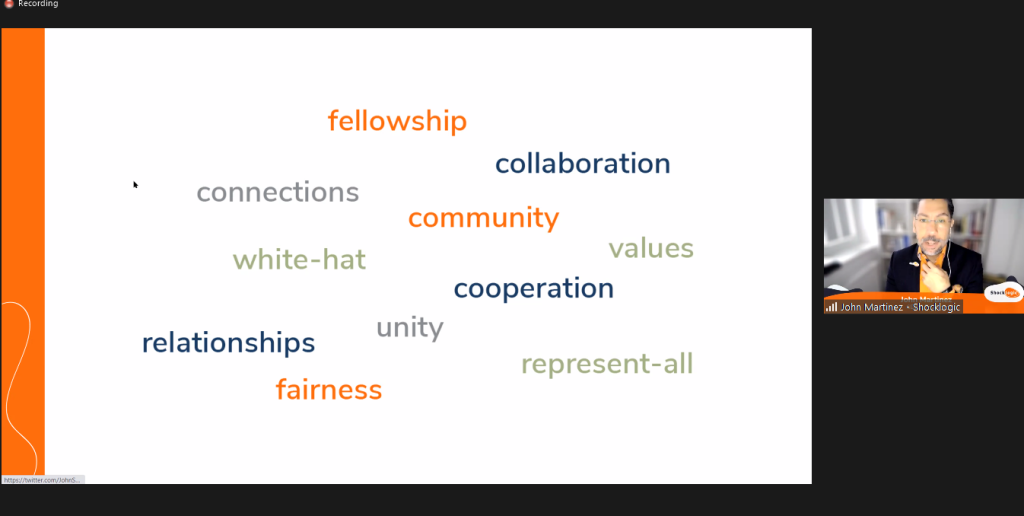 What role does subscription play for association members?
There are a lot of very successful subscription models out there at the moment, particularly in terms of streaming services and software licences. These systems can be applied by integrating membership management systems, registration processes, and members' financial services with association websites, making it easier to collect payments online. It not only applies to credit cards but also to bank payments. The same principle works with the delivery of content, members log in, and the content they need is immediately available.
We're already doing this with some of our customers and helping with cash flow. Membership renewal within associations is a big topic, and annual membership is more effective than a monthly one. You don't have to worry about invoicing and payments if you have an online platform, and you can use a payment gateway integrated with the website.
Most associations only get revenue from membership fees. There are so many other opportunities out there for different revenue streams. What would you advise them to do?
Many associations do heavily rely on membership fees, but there are a myriad of other opportunities to generate revenue. One of the most effective ways to do so is by hosting events, which can generate revenue through registration fees, exhibitions, and conferences.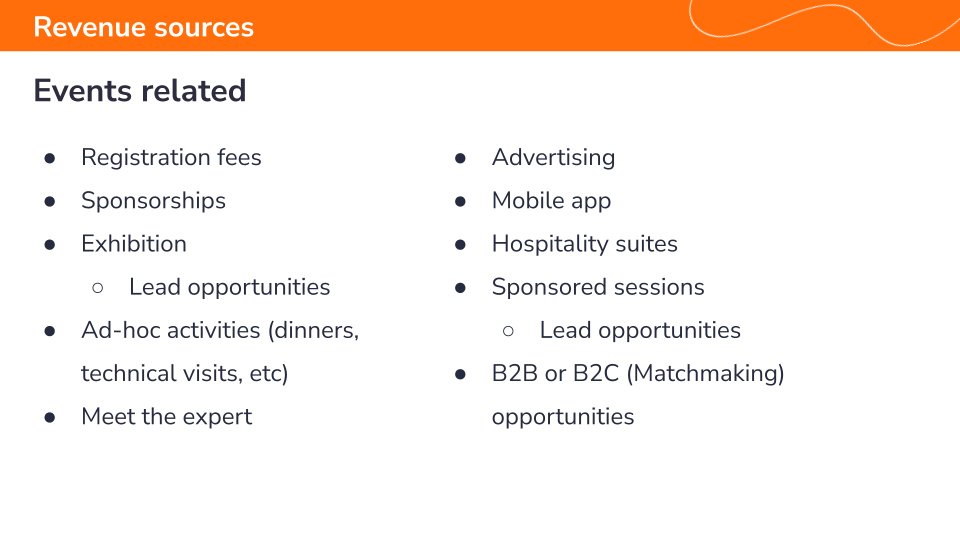 There are three key reasons why associations should organise events:
They are a great way to distribute content, which can be educational or act as a marketing opportunity, helping to increase knowledge and exposure.
They provide an opportunity to connect people within the industry, fostering collaboration, community, and cooperation.
Events offer the chance to create unique experiences for attendees.
Another way to generate revenue is by monetising content. Revenue can be generated by creating a pool of free content and knowledge while charging for premium content. Video content is particularly effective, as it has become the preferred medium for consuming information. Associations should develop a content strategy that includes the use of technology and creates content ambassadors.
The 90/9/1 rule dictates that 90% of people consume content, 9% contribute, and 1% create content. To encourage greater participation, associations should recognise members who post content by making them association ambassadors and rewarding them in some way. This will create momentum and encourage members to continue putting out valuable content on behalf of the association.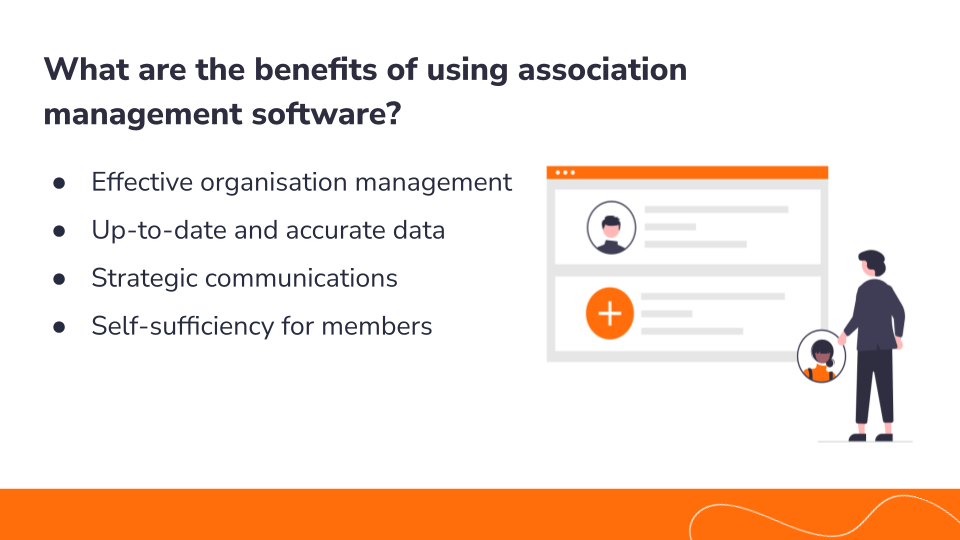 Association management software also makes organisation more straightforward, providing access to accurate, up-to-date information through member databases and functions as a platform for strategic communications. Using technology makes engaging with your community easier; you can optimise your membership and reimagine communal spaces and activities in an increasingly digital world. It's also important to state how significant technology has become in terms of security and therefore trust, and I'm not only talking about security software but transparency, comprehensive user permissions, and data recovery.
Darwin put it best when he said that it is not the most intellectual or the strongest that survives but the one that is able to best adapt and adjust to the changing environment. Associations need to constantly adapt to stay relevant, and by embracing technological changes and developments, they put themselves in the best position to do this, increasing their revenue in the process.