Set the tone for your event with a flawless first impression
Software, equipment hire, people power. Whether online or onsite, our event registration tools, badging system, and friendly event staff facilitate every aspect of participant management.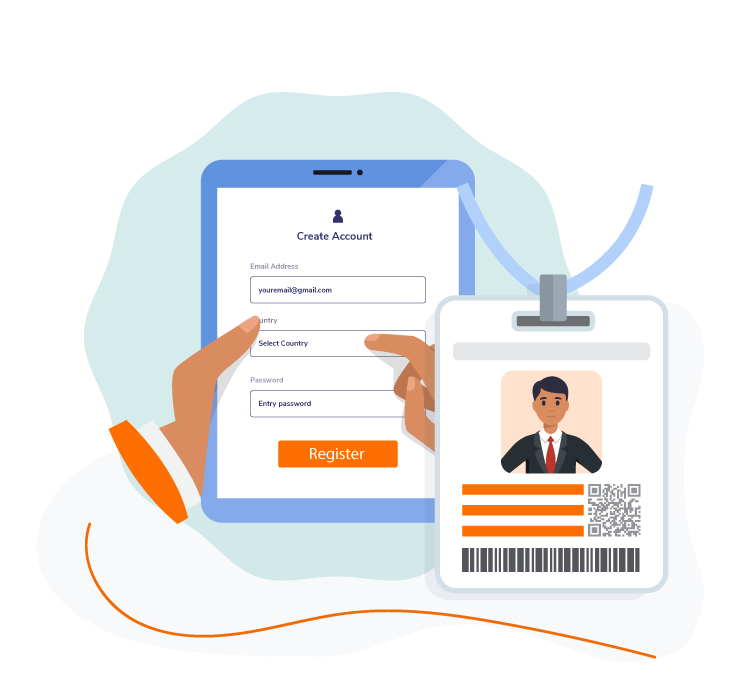 Registration and ticketing
Survey generation software
Registration and ticketing
ONLINE EVENT REGISTRATION AND TICKETING SOFTWARE

Online form builder for fully customisable registration forms
Capture relevant information and provide booking options
Apply full branding to match an existing event website
Use templates to maintain a common design across different events
Create a dedicated registration email for an organiser or a specific event
Send automated, personalised confirmation emails
Batch send emails with joining instructions
Receive emails from attendees with enquiries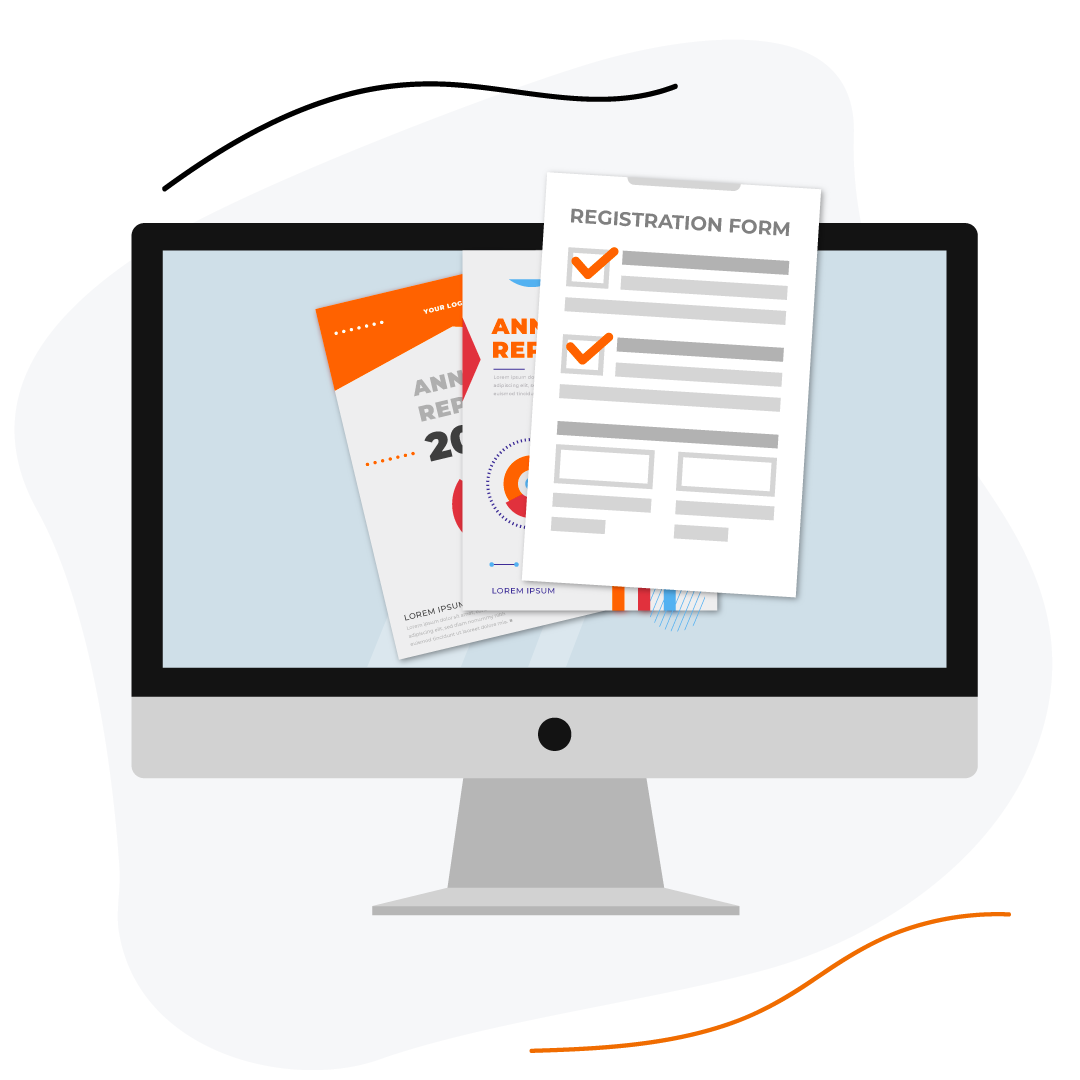 Fully-branded profile area for attendees
View/edit registration

Print badges

Access registration materials
Create a variety of bespoke reports

Access real-time statistical and financial reports

Add an unlimited number of admin users with specific permissions

Produce post-event reports to summarise registrations, activities, and payment details

Integrate forms and manage attendee payments/refunds via Shocklogic's payment gateway or an external payment gateway system

Process real-time payments
SURVEY GENERATION SOFTWARE

Unlimited online surveys in any format

Easily integrate with Shocklogic's registration management software

Import and export attendee lists

View reports in real-time from any device

Send certificate of attendance after survey completion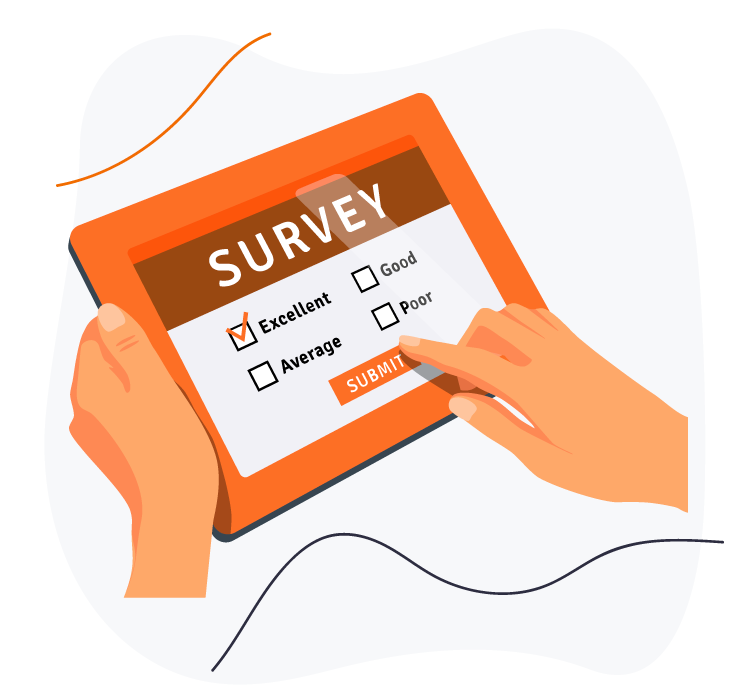 Beautiful websites tailored to your needs

Drive traffic to your events

Responsive and mobile friendly

Mini-sites and WordPress templates available

Maintenance by the Shocklogic team or independently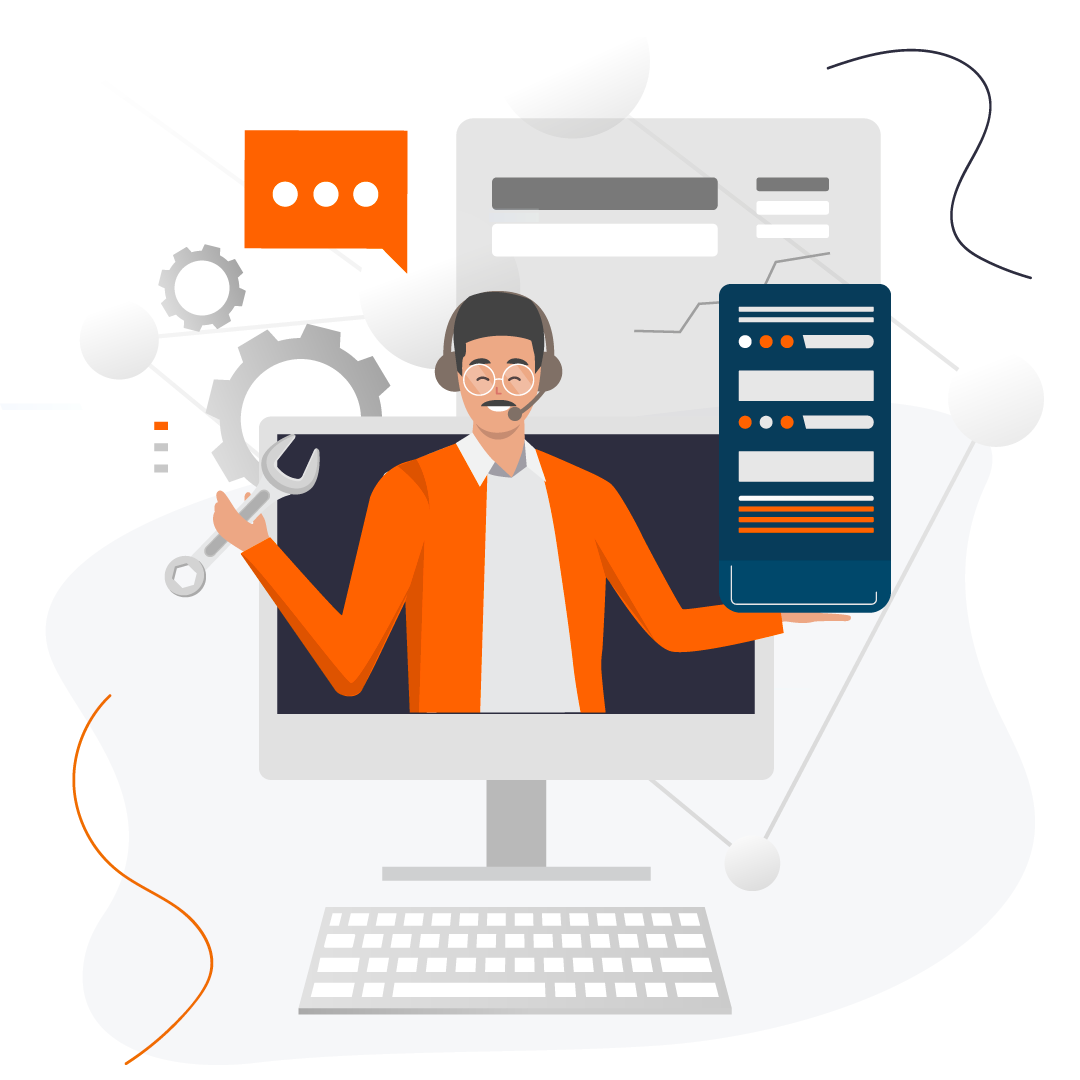 ONLINE REGISTRATION MANAGEMENT SERVICES

Shocklogic can manage the complete online registration process on your behalf, including:
Setup and execution

Communication with event attendees 

Operational and financial reports
ONSITE EVENT REGISTRATION AND TICKETING SOFTWARE

Pre-printed or print-on-demand badges and tickets 

Self-registration kiosks

Send scannable barcodes or QR codes via email

Badges can be any size and include fully customisable information

RFID and NFC technology available

Registration desk equipment hire
Laptops, tablets, monitors

Printers (black and white laser or colour ink) 

Barcode scanners 

Plastic card printers

Power cables and extensions
A team member approaches attendees before they reach the registration desk

Barcodes are scanned or details are searched and printed on the spot

Paper badges can be any size and double-sided

Butterfly badges

RFID badges

Plastic ID cards in various sizes

Badge holders in any size, with perforations in the centre and on both sides

Lanyards (plain or branded)

Optional pre-printing of badges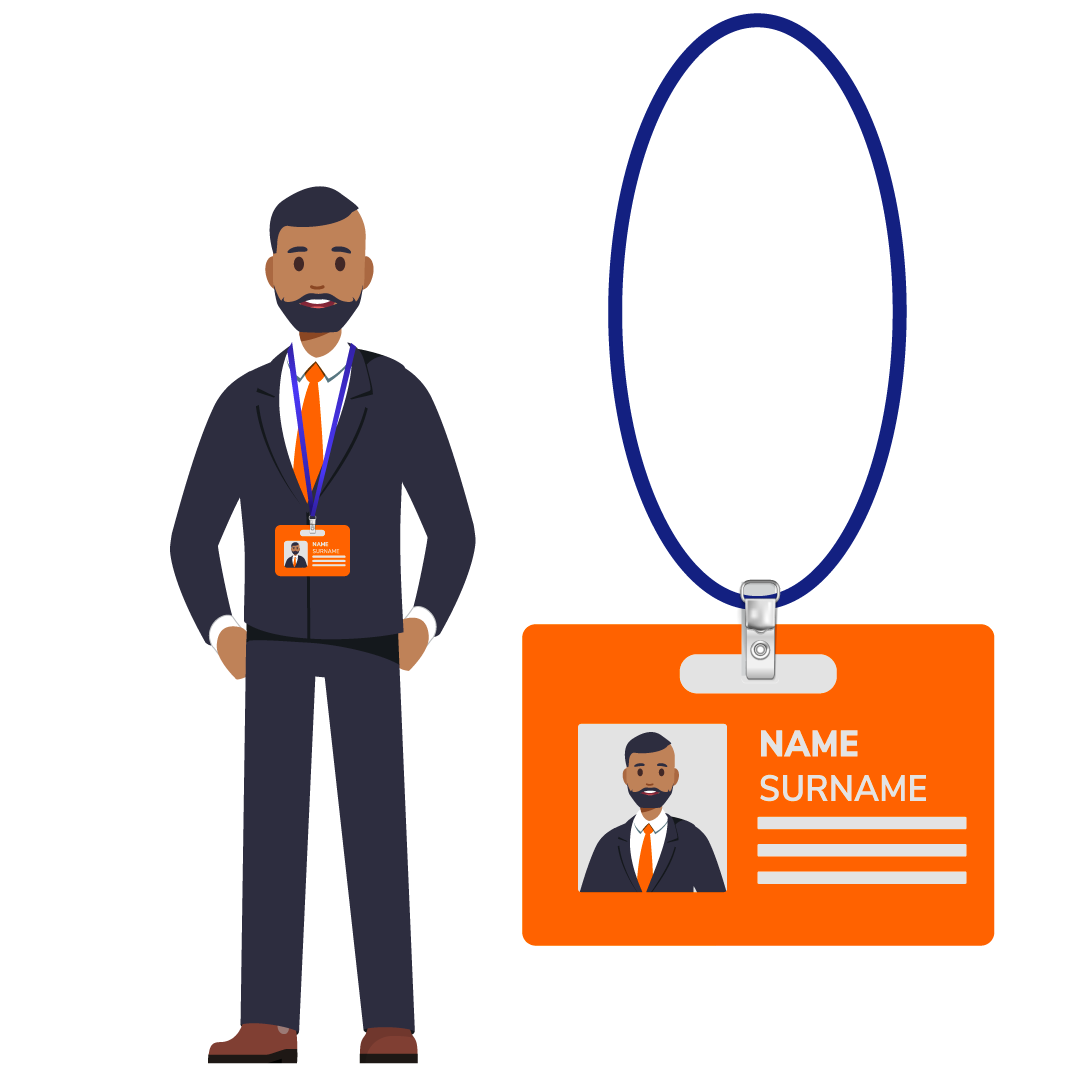 Premium event wristbands designed for international brands and event organisers.
Bold, beautiful, and bespoke designs that capture audience attention. Add any text that you desire.

When combined with our registration software, assist with guest data administration and communication.

Smart technology integration enables efficient event visitor registration with just one swipe.

Streamline processes for invitations, guest lists, and secure check-ins.

Creates a game-changing experience for event organisers and guests.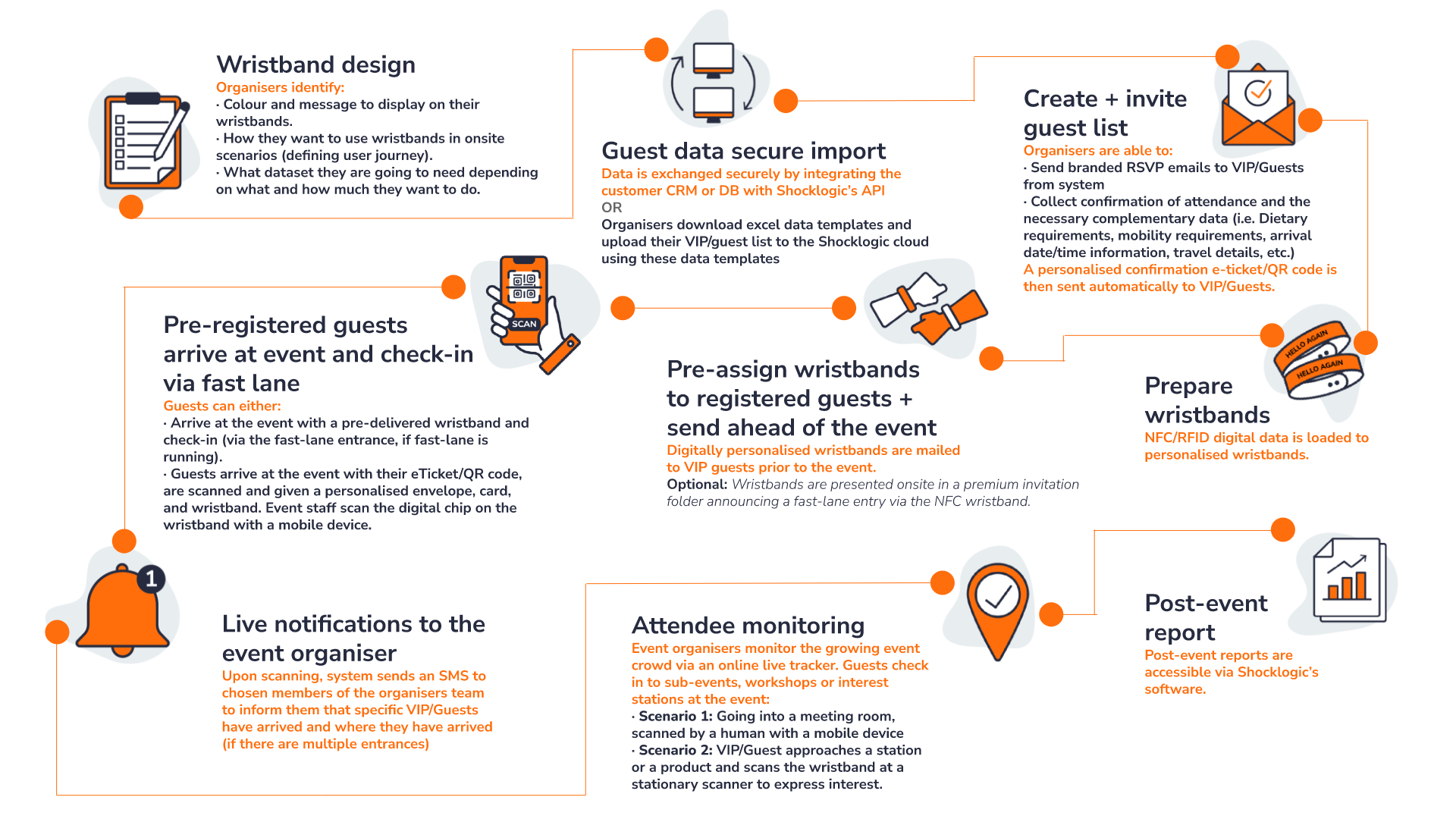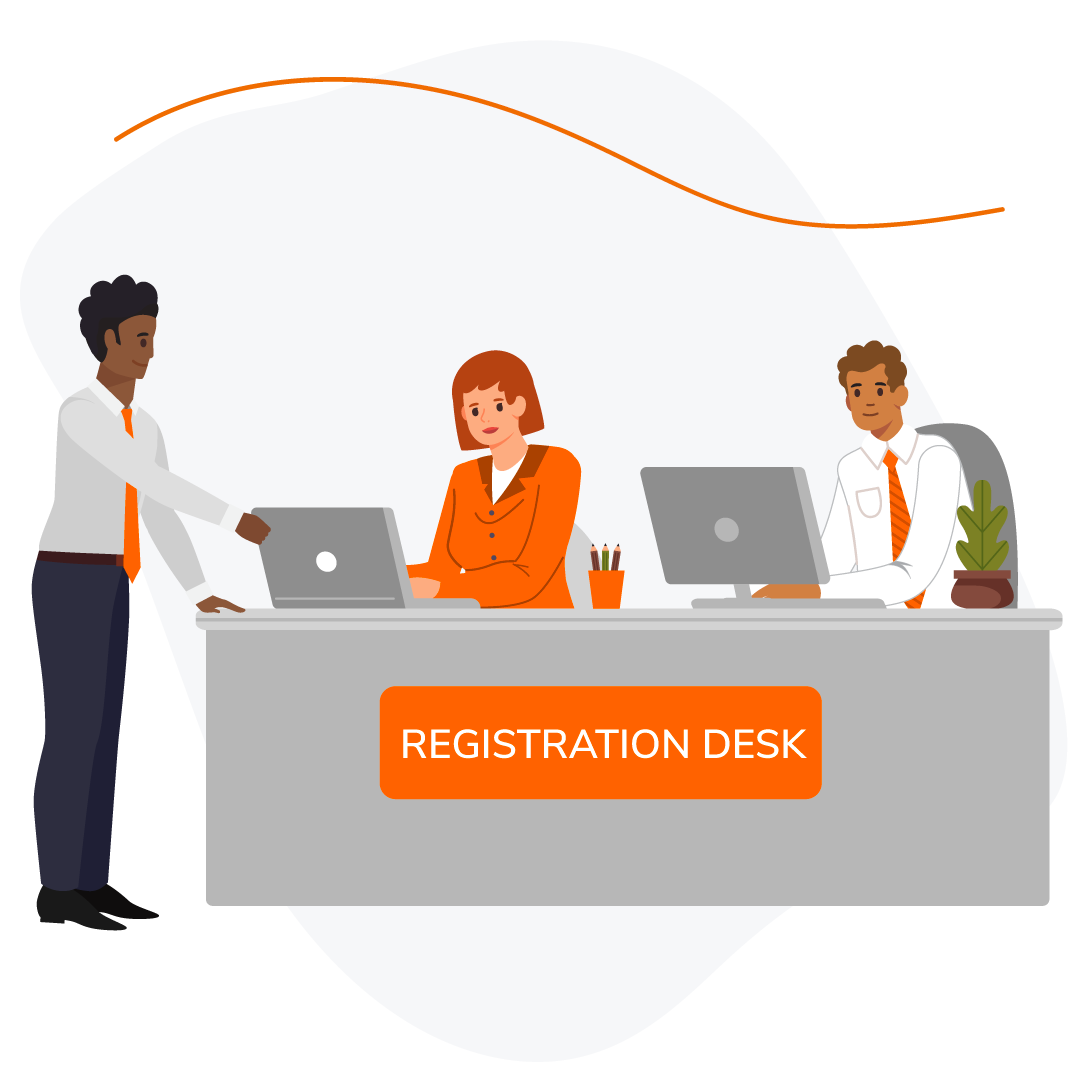 ONSITE REGISTRATION MANAGEMENT SERVICES

Shocklogic can manage the complete onsite registration process on your behalf, including:
Setup and execution

Provision of event staff

Training of event staff 

Technical and operational support

An advanced accommodation management system to cater for high-volume and complex requirements
100% online:

Accessible from any computer. No installation, and no hardware costs.

Customised booking website:

Allow attendees and guests to reserve and upgrade rooms online. Post special offers and extend stays.

Automated room lists:

Eliminate manual handling of the room list process and ensure payments are taken securely online.

Live dashboard:

Trace all events in real time from one user-friendly platform.

Travel packages:

Promote special packages for individuals, families, and delegations, and include add-ons to bookings.

Event services:

Promote your events and local attractions, from symposiums and gala dinners to shows and children's activities.

Email alerts:

Manage all communication with attendees and guests, and easily create dynamic templates.

Payment gateway integration: We offer more than 50 payment gateways to manage online payments and invoicing.