THE CLIENT
The National Caravan Council (NCC) is a not for profit trade association. Established in 1939, NCC is unique in representing companies throughout the leisure vehicle supply chain, including manufacturers, retail dealers, distributors, and suppliers. NCC's leadership ensures the industry maintains the highest standards and they strive to be their members' most effective partner, using their expertise, products, and services to help members' businesses evolve.
THE EVENT
Following a three-year hiatus due to the pandemic, The Motorhome and Caravan Show made a triumphant return in 2022, attracting a record 104,521 visitors over its six-day duration.
Held from 18th to 23rd October at the National Exhibition Centre (NEC) in Birmingham, the UK's largest event venue, the show featured 294 exhibitors across 11 halls, showcasing the latest models from leading leisure vehicle manufacturers. With over 1,000 campervans, caravans, motorhomes, and trailer tents set to be launched in 2023, visitors were invited to step inside and compare the different layouts, fixtures, and finishes, in their search for the perfect leisure vehicle.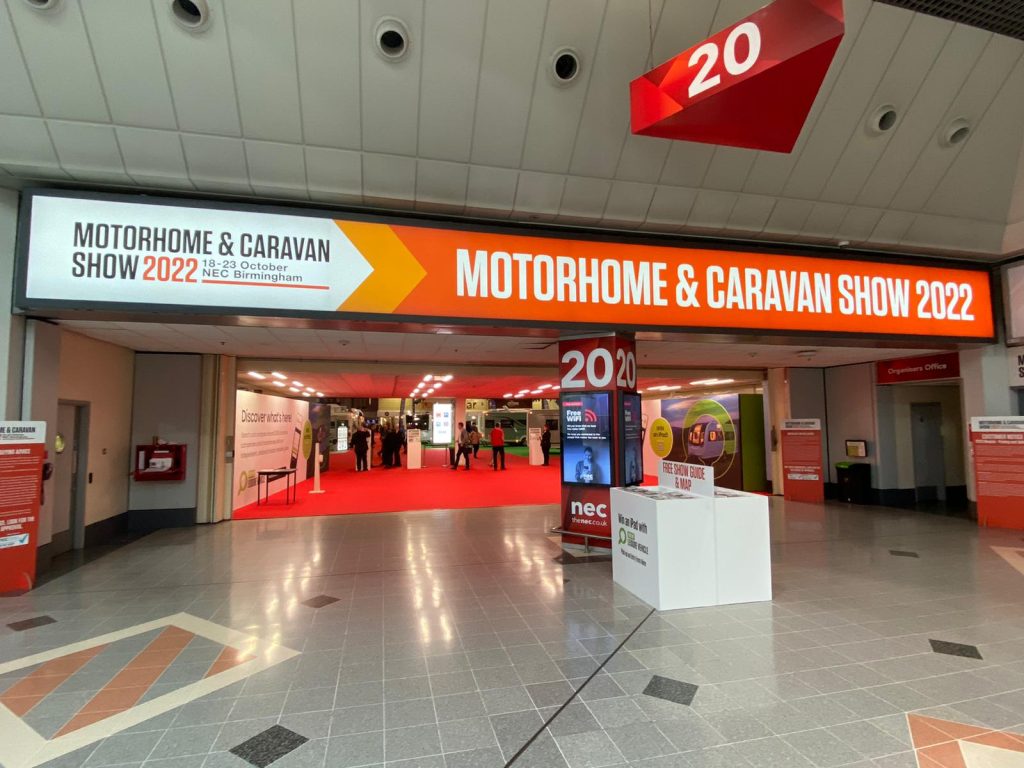 WHAT WE PROVIDED
We were extremely excited to be working at the Motorhome and Caravan show for the first time. The project involved six Shocklogic team members who provided pre-event, onsite and post-event support.
The solutions we provided for the conference included:
Exhibitor Badging Portal Software
Badge Printing
Development, Customisation and Integrations
Training and Consultancy
Onsite and Helpdesk Support
Before the event, Shocklogic helped design strategies and processes to ensure everything was in place for the show to run as smoothly as possible. This involved email communications with the exhibitors' main contacts, providing the badging portal software for exhibitors, setting up the printing equipment provided by the client, and organising and packing pre-printed badges.
During the event, John, our CEO and Founder, Johnny, our Head of Business Development, and Gianna from our client account team travelled from London and spent the week in Birmingham to provide onsite support. They worked seamlessly with NCC staff, managing the exhibitor collection process, assisting with the briefing and training of onsite staff, and solving both general and technical enquiries at the helpdesk.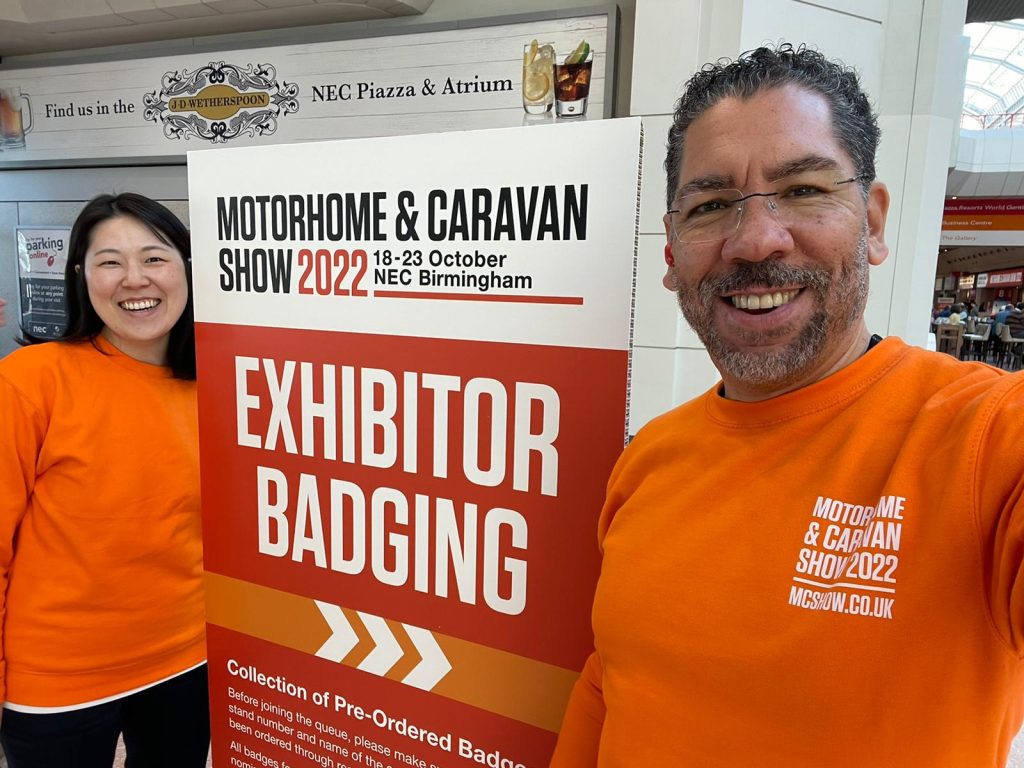 THE RESULTS
The Motorhome and Caravan Show 2022 was a tremendous success, attracting an unprecedented number of visitors after a three-year hiatus. Shocklogic was proud to provide NCC with pre-event, onsite, and post-event support, and are thrilled to be working with them again at their next show. By using real-time data collection and data integrity checks, we were able to provide NCC with valuable insights into exhibitor groups.
Through a series of debriefs, we identified areas for improvement and created a checklist of materials for the pre-printing process, methods to identify and amend badge issues, and ways to streamline queuing, onsite registration, and badge collection. We are delighted to have played a role in the success of the Motorhome and Caravan Show 2022, and are excited to make further contributions when we support the event again in February 2023.