Overview
The Society for Cardiothoracic Surgery (SCTS) is the representative body for cardiothoracic surgery in Great Britain and Ireland. They have been a valued Shocklogic client for several years, and from 9th-11th May 2021 we supported their first virtual annual meeting, bringing together hundreds of surgeons and medical professionals from across the globe to share expertise and promote scientific advancement in the field of cardiothoracic medicine.
Like many face-to-face events over the past 18 months, the meeting was originally postponed before the decision was finally taken to deliver the conference online.
We worked closely with the client to understand their objectives and tailor a solution that met their needs. The project involved 24 members of the Shocklogic team, who together coordinated the entire process, from delivering the software and design, to looking after attendees, training speakers, and making sure the event ran smoothly.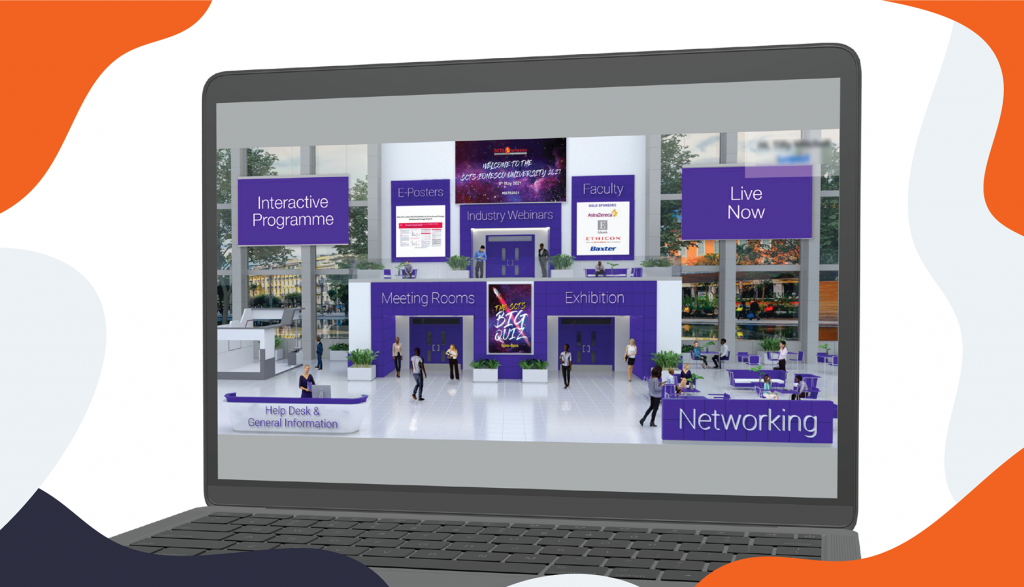 The fully-customised event was carried off using a combination of our Event registration and ticketing software, Abstract management software, and one of our 3D virtual event platforms, which simulates the look and feel of a live event.
To encourage engagement with the event's 30 exhibitors and add an extra element of fun, we also implemented a scavenger hunt and quiz with a prize draw for those attendees who completed it.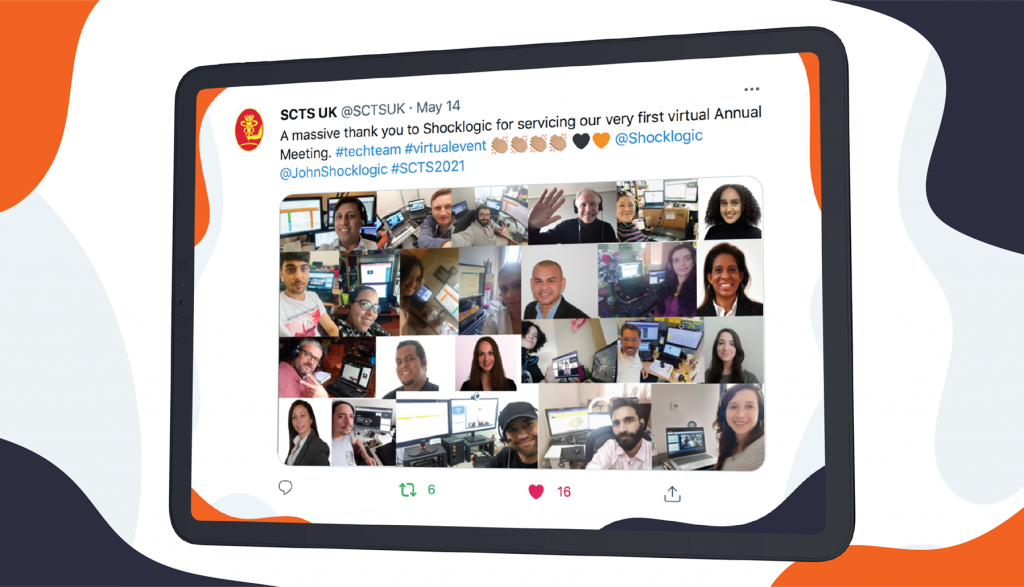 Results
We were so proud to be able to support our longtime client in shifting to the virtual format that allowed their annual meeting to take place, and the event was an absolute success.
The client was so impressed with the power of our virtual platform they compared us to Tesla, and we received the following testimonial from Isabelle Ferner, Society Administrator & Conference Organiser:
"We worked with Shocklogic to deliver our first virtual annual meeting. Their support was excellent from the outset. Professional, efficient and personable, they actively sought solutions to any potential problems and delivered in a timely way. The platform they created was intuitive and user friendly and I would happily recommend them to other event organisers."
We look forward to continuing our wonderful relationship with SCTS for future events.
Written by Angie Harms, Copywriter/Proofreader