THE CLIENT
The Professional Convention Management Association (PCMA) is the world's largest network of business events strategists, with 8,400 professional and student members and a global audience of over 100,000 business event stakeholders. PCMA represents event planners and suppliers across Europe, the Middle East, and Africa.
THE EVENT
Convening EMEA 2022 was held from September 28th to 30th in Vienna, Austria, bringing together over 400 business events professionals from 38 countries. The event included over 20 sessions, such as panel discussions, workshops, and case studies, all centred around the theme "Together we move forward". It also provided several networking opportunities to connect with industry experts and peers.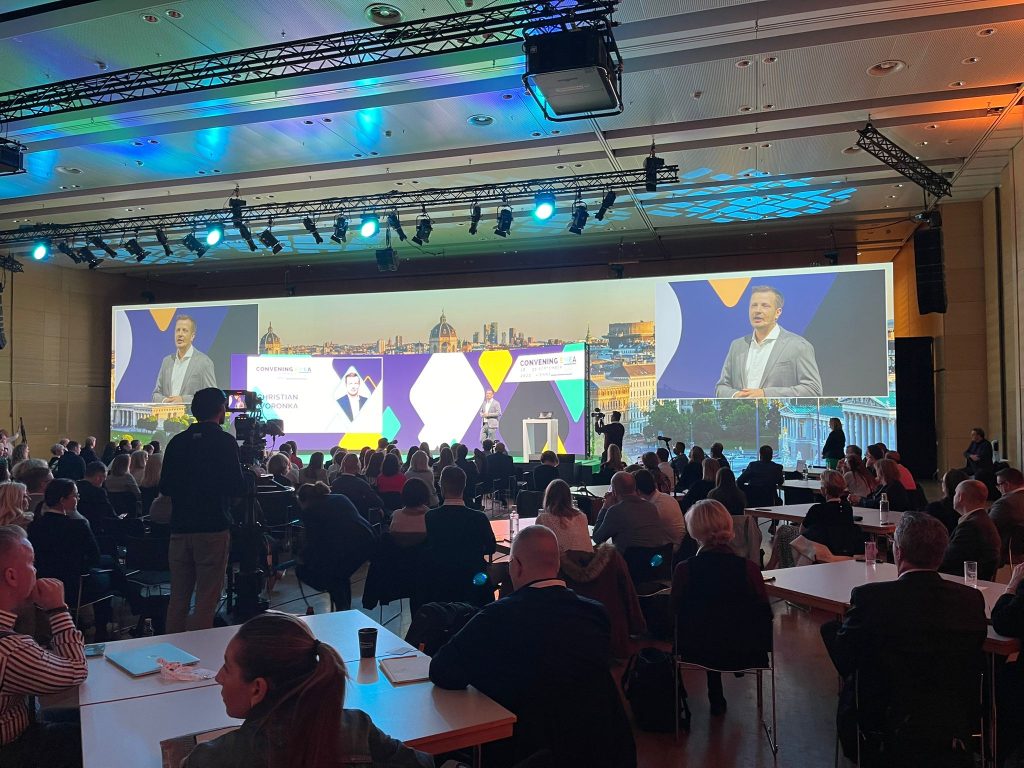 WHAT WE PROVIDED
To help ensure the success of Convening EMEA 2022, our CEO and founder, John Martinez, Head of Technical Support and Development, Pritesh Mawdia, and Business Development Associate, Kelly Sanchez, travelled to Vienna. They offered print-on-demand registration and badging services and served as the primary contact for all attendees, ensuring a warm welcome and answering any questions attendees had about the event.
Kelly described the event as an "incredible experience with insightful presentations, the chance to meet influential people from across the events sector, and the opportunity to share thoughts and ideas on how to improve our wonderful industry, making it one of a kind."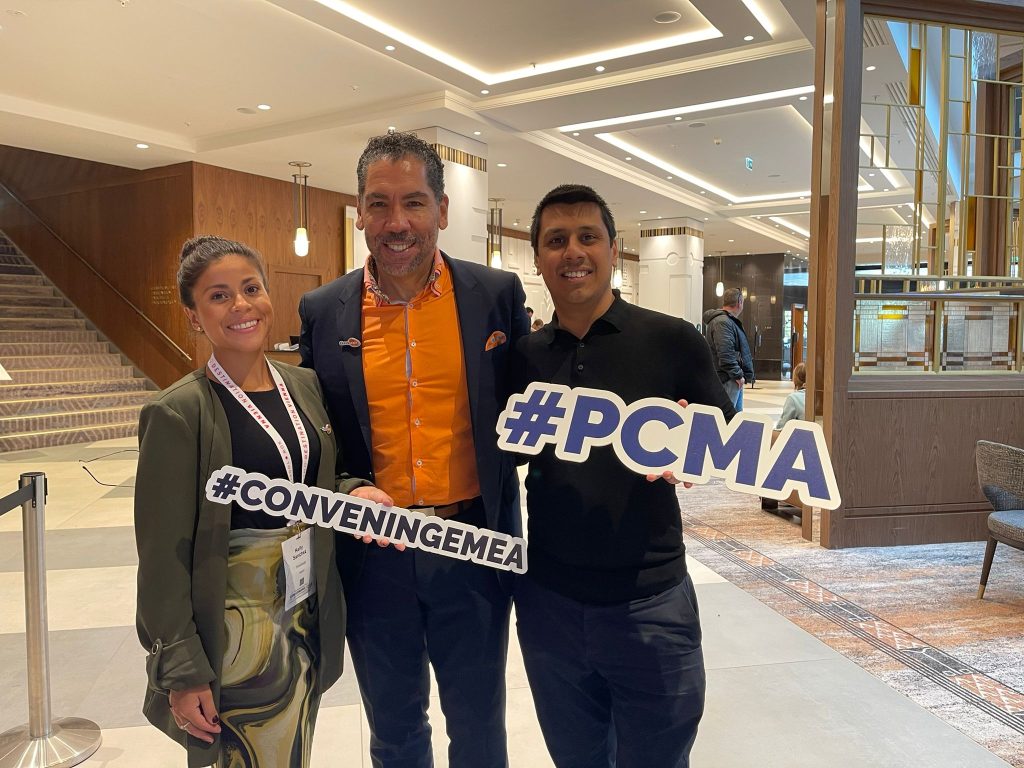 THE RESULT
Our team was pleased to continue our collaboration with PCMA and to help make Convening EMEA 2022 a success. From the seamless registration process to providing on-site support to attendees, we ensured a smooth and enjoyable experience for all participants. The event brought together a diverse group of professionals from across the business events industry, providing a platform for thought-provoking discussions, meaningful connections, and the exchange of innovative ideas.