The client
The International Society of Ultrasound in Obstetrics and Gynaecology (ISUOG) is a charitable organisation dedicated to improving women's health through the provision and advancement of the highest quality education, standards, and research on ultrasound in obstetrics and gynaecology.
Shocklogic's relationship with ISUOG dates back to 2014, and they are one of our most valued and stable clients. We regularly support their events with registration solutions, badging, scanning, and lead tracking.
The event
The 18th ISUOG International Symposium 2022 took place 7-8 May 2022 and was the organisation's first virtual Latin American International Symposium. The 2-day scientific programme was presented online in both Spanish and Portuguese with presentations by international OB/GYN experts to share the latest advances in OB/GYN imaging. The programme featured lectures, case studies, demos, live interactions, Q&A, and discussion. Content was available both live and on-demand.
What we provided
Shocklogic handled every aspect of the event's registration, supplying both software and services to manage the entire process. The team we assigned to this event offered multilingual support in English, Spanish, and Portuguese. 12 members of our team were directly involved in the project, and many more provided indirect support. 
Shocklogic's registration support for this event included:
Building the online registration form 
Email enquiry management
Phone query management
Pre-live event communication (registration confirmations and joining instructions)
Embedding the streaming signal to the virtual platform
Live event support
Registration data cleaning
Weekly statistics reports
Monthly accounting reports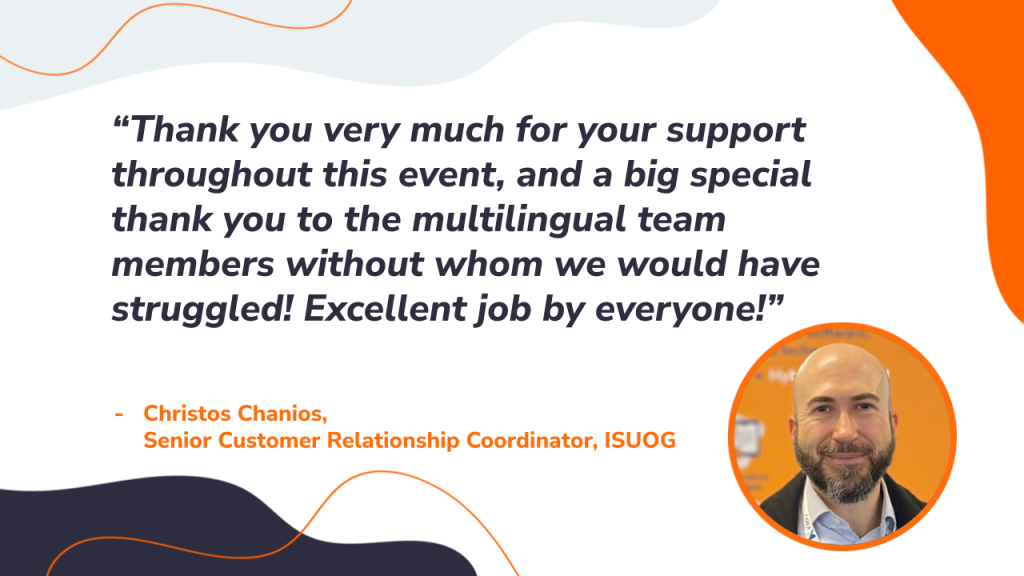 The result
The symposium was a great success, and we received the following feedback from ISUOG's Senior Customer Relationship Coordinator Christos Chanios upon the event's completion:
"Thank you very much for your support throughout this event, and a big special thank you to the multilingual team members without whom we would have struggled! Excellent job by everyone!"
We have already signed on for our next event with this client, the ISUOG World Congress 2022, which will be a hybrid event held in September.