The bustling halls of ExCel London provided the perfect backdrop for the excitement of this year's Event Tech Live, and Shocklogic was at the heart of the action at stand A22. With the Thames River gently reflecting a gorgeous sunrise over Greenwich and its surroundings on Day 1, our team geared up for a busy event.
Day 1: Celebrating a Decade of Event Tech Excellence
As we marked the 10th anniversary of Event Tech Live, Shocklogic proudly showcased our commitment to innovation. The day kicked off with our Head of Marketing & Business Development, Johnny D. Martinez, taking the stage in his trademark fedora hat. Johnny's session on "Social Media Trends and AI in Marketing" captivated the audience as he delved into clever examples from prominent brands. The discussion extended to upcoming trends for 2024, highlighting the importance of Diversity, Equity & Inclusion, user-generated content, and storytelling in the evolving landscape.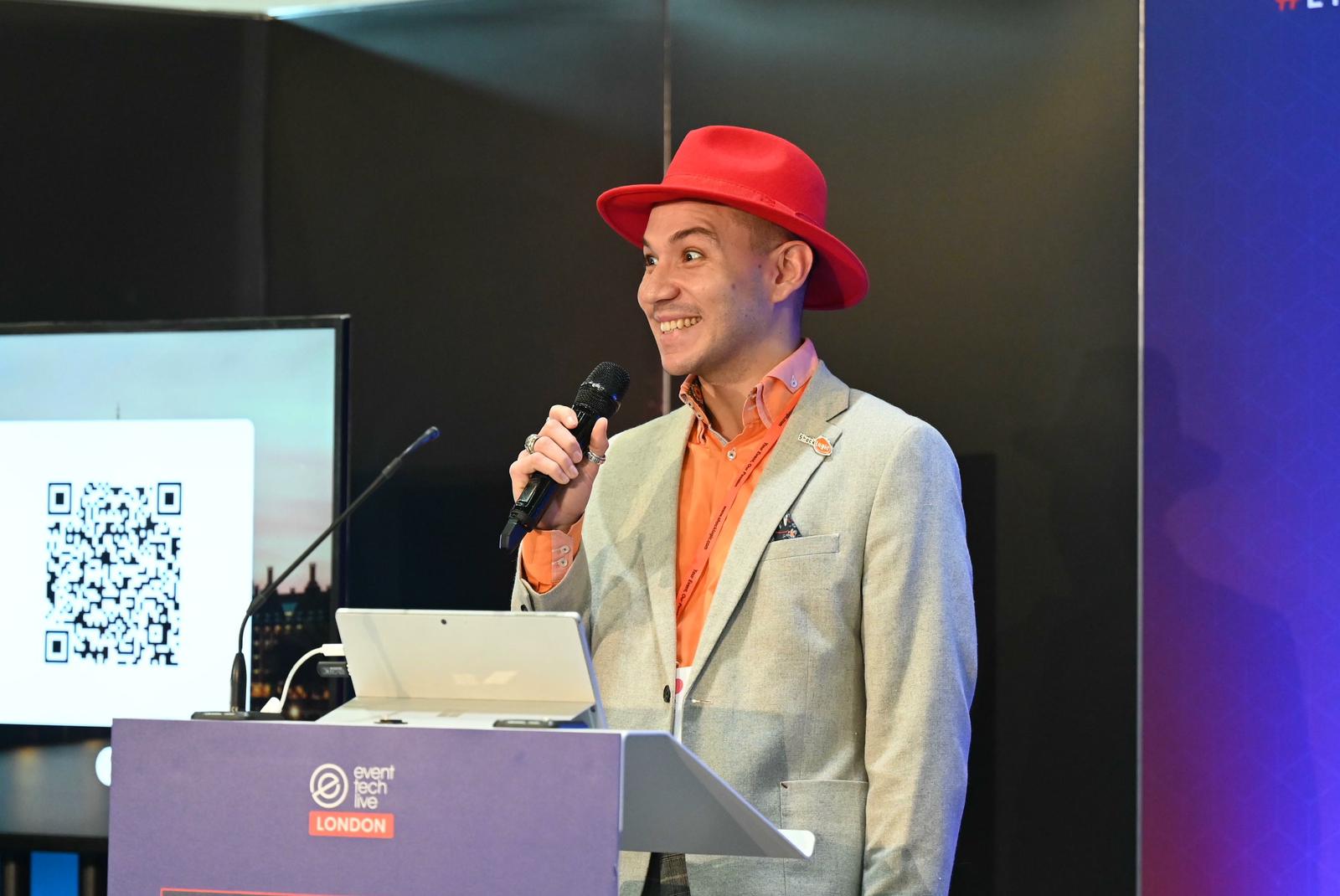 Our seasoned team members, each bringing unique expertise to the table, represented Shocklogic at the event:
As Day 1 concluded, we joined our industry peers for exhibitor drinks, debriefing on the day's events and building connections. The night culminated with the prestigious Event Technology Awards, an inspiring celebration of groundbreaking advancements in the industry.
Day 2: Strengthening Connections
Buoyed by the success of Day 1, the Shocklogic team returned with renewed energy on Day 2. We engaged with potential leads, while also connecting with valued clients and industry friends.
Gratitude and Looking Ahead
As the week unfolded, Shocklogic wishes to extend heartfelt thanks to everyone who contributed to making this event memorable. From the vibrant discussions at our stand to the camaraderie at exhibitor drinks, each interaction played a part in shaping an exceptional week. Here's to another decade of excellence!