Stop for a minute. Take a deep breath. Look around you. Ground yourself in the present moment by noticing things that you can see, hear, and feel: the air as it moves through your lungs, the angle of your back, the cuff of your shirt sleeve against your wrist. Focus your attention on one thing at a time, and observe without judgement.
Congratulations, you've just experienced mindfulness! Simple, right?
Yes, and no.
Mindfulness is the basic human ability to be fully present and aware of what is going on around and within us without passing any sort of evaluation on what we are experiencing. It is a state that sometimes comes quite naturally, without us even realising it, but other times, we become so caught up in the movie in our mind that the experience of mindful presence can feel miles away: every time we bring our focus back to the present moment, our thoughts are immediately dragged away again.
Like anything else, mindfulness is a skill that takes practice, but as we get better at it over time, it can have a profound effect on our ability to manage stress. Mindfulness is commonly associated with meditation, but in reality, it can be practised anytime, anywhere, during any activity.
Our CEO John Martinez has been practising meditation for more than 12 years, and he's woven the concept of mindfulness into the bedrock of our company culture.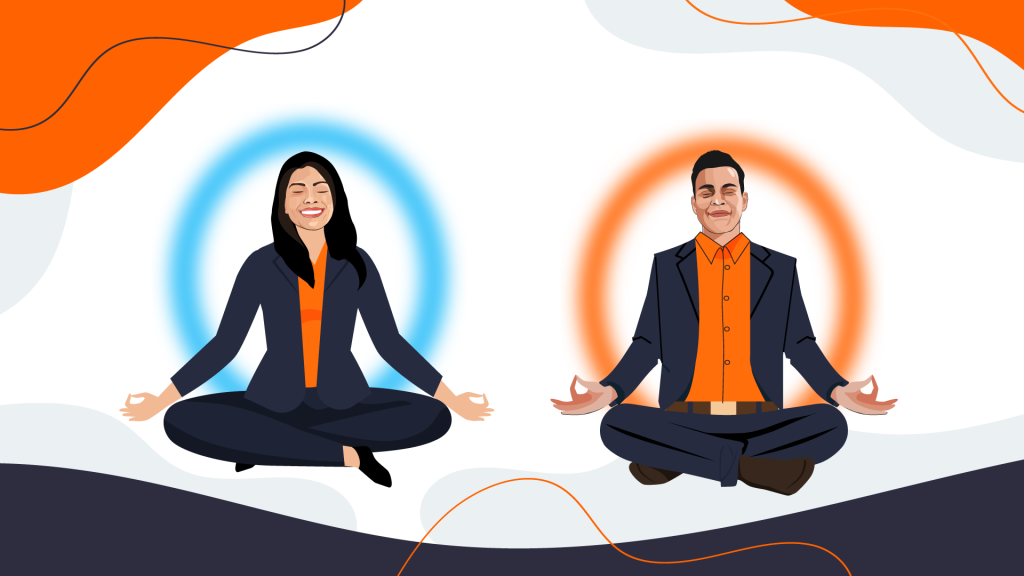 Here are some of the mindfulness initiatives we've implemented at Shocklogic:
Breathing exercises: The breath provides an ideal focus point for mindful awareness, and breathing exercises have been proven to increase energy levels and improve blood flow. At Shocklogic, we have a daily call every morning where we do a short five-minute breathing exercise together with our team. It's a great way to get centred before starting the day!
Meetings with our company counsellor: Practising mindfulness also means becoming more aware of our own mental states and developing self-awareness. This can sometimes be an uncomfortable process, so we have a dedicated counsellor available to all staff to help us through it, as well as to coach us through any other difficulties, whether personal or professional, that we may face.
Daily check-ins: Mindfulness is also about maintaining a broad perspective. It can be easy to become completely absorbed in our own work projects, so these short meetings with our team members help us to stay fully engaged with the bigger picture of what's happening each day.
Mindful meditation: Every Wednesday, the whole Shocklogic team connects to Zoom Web Conferencing for a full-team meeting, which we call our 'General Scrum'. Before closing these meetings, we practise 10 minutes of mindful meditation together. Every week, a different team member leads the session and chooses its focus. We find that practising meditation together as a company reminds everyone that wellness is a priority at Shocklogic.
Before signing off, we'd like to share two of our team members' breathing exercises with you! You can watch Diana's exercise here, and check out Simon's exercise here.
For more information about mindfulness and other wellbeing practices you can read our full ebook, "Wellness in the Workplace: Tips for Working from Anywhere" here.