THE CLIENT
The International Institute of Communications (IIC) exists to inform and shape the global policy agenda for information and communication technology (ICT), including all technology and services involved in computing, data management, telecommunications provision, and the internet. The IIC has enabled the open, balanced discussion that informs the ICT policy agenda since 1969, and its members believe that policy and regulation should both maximise the public interest and promote innovation and investment.
The IIC has been a valued Shocklogic client since 2018.
THE EVENT
The Brussels Telecommunications & Media Forum 2022 was a virtual event which took place from 30-31 March 2022. It provided the opportunity for policy makers, regulators, and industry players to discuss key ICT issues in the European context, and to share experiences and best practice with their peers on the international stage. 
WHAT WE PROVIDED
Registration and payment portal
We created an online registration and payment form and provided payment management service for the event's 159 participants.
Programme/Agenda
The Shocklogic team built a custom programme for the event, including 40 speaker profiles and access to 8 sessions. 
2D virtual platform
This event took advantage of one of our standard, template-based 2D platform designs and included a single virtual room, an online programme, and a speakers page.
Live event support staff
All live sessions were supported by both technical support staff and a room coordinator to train all speakers to use our platform and make sure everything ran smoothly.
Post-event reports and video recordings
For this event we provided both individual session attendance reports and an overall event attendance report, and we delivered recordings of all required sessions.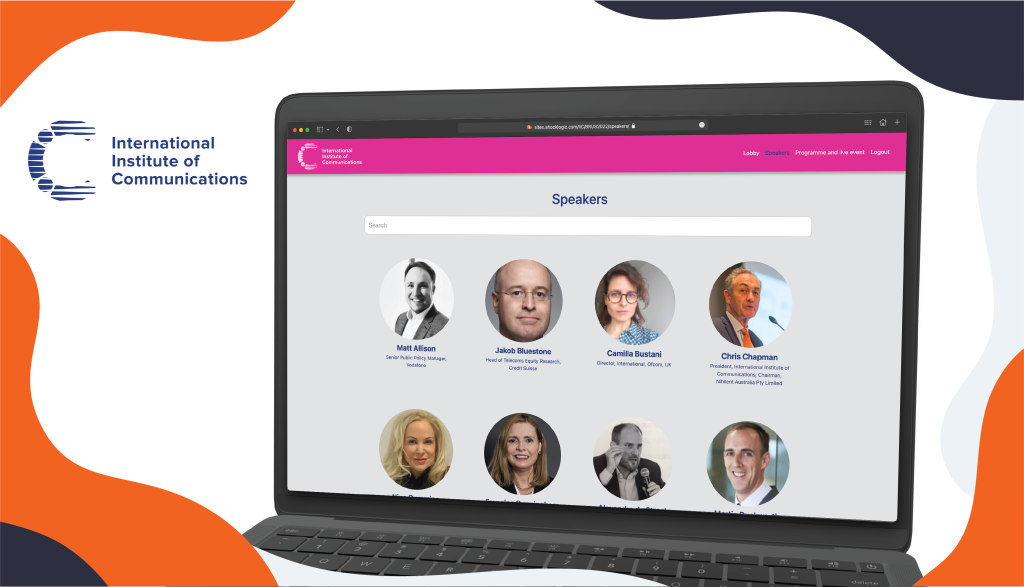 RESULTS
Both the client and the Shocklogic team were very pleased with the event's success. We have already completed a subsequent successful event with this client, the IIC Italy Chapter Meeting, a virtual event which took place in June 2022 and for which we provided the same support as above. In addition, we are signed on to provide registration support for two additional onsite IIC events which will take place in September and November 2022 in Bahrain and Ottawa.