At Shocklogic, we pride ourselves on pushing the boundaries of event technology to create seamless and memorable experiences. The Business Travel Awards Europe 2023 were held at the opulent JW Marriott Grosvenor House in Park Lane on Monday 30th October, 2023. This event was a shining example of how technology and hospitality can come together to elevate any occasion.
Stepping into the luxurious embrace of "The Great Room" at JW Marriott Grosvenor House, we knew we were in the perfect setting for an extraordinary event. The venue's impeccable service and breathtaking surroundings set the stage for a night of celebration and recognition.
With Pritesh, our Head of Technical Support & Development at the helm, our team of six – Maggie, Johnny, Avvan, Natalia, and Joanna – was ready to make this event unforgettable. Each member brought their unique skills and dedication, ensuring that every detail was meticulously attended to.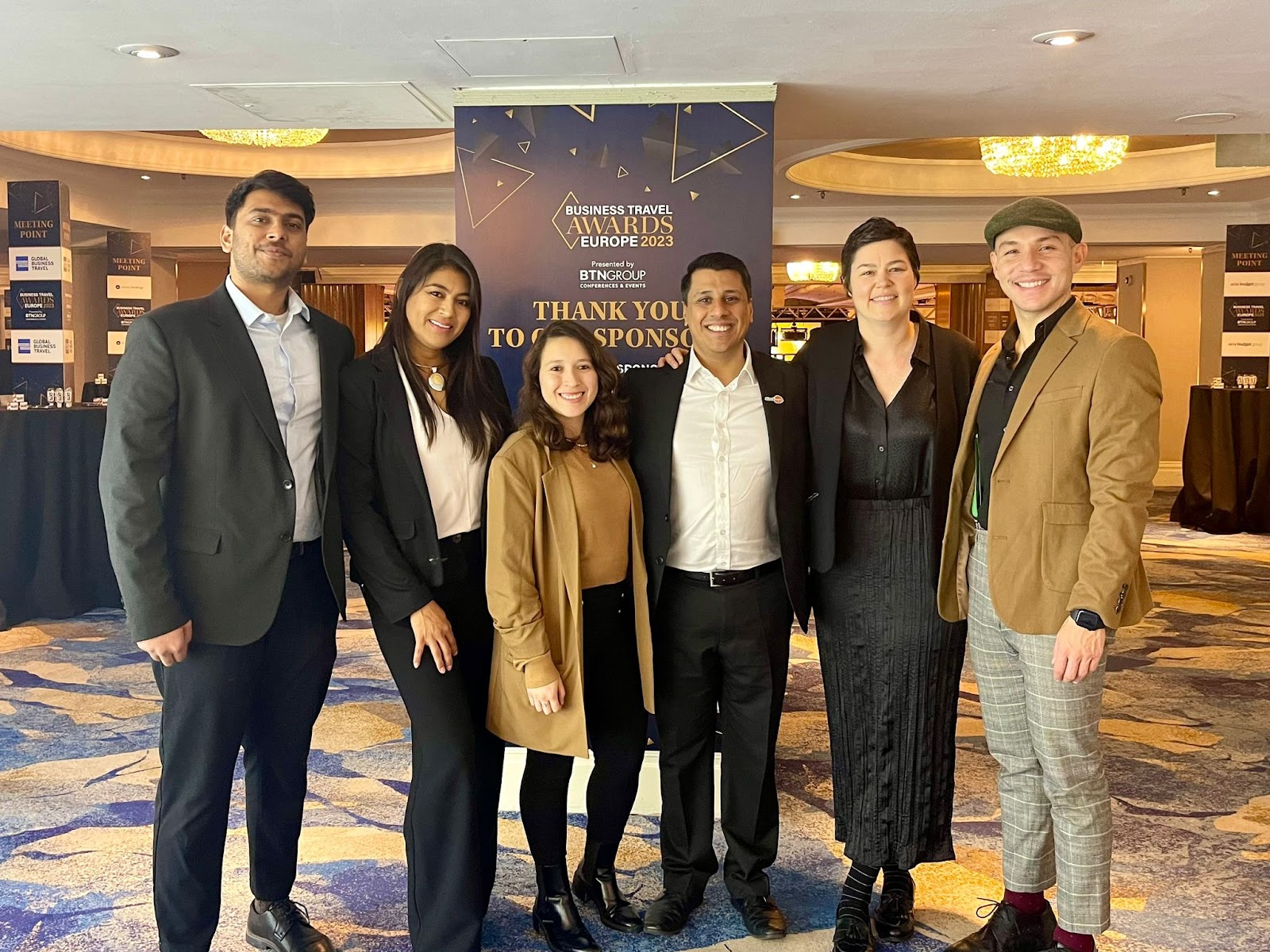 Our cutting-edge scanning software proved to be a game-changer. With attendees' eTickets featuring QR codes, our team processed each guest swiftly, so they could head into the champagne reception. The organisers could also view real time statistics, and knew exactly who was already in the room at any given time. This efficiency set the tone for an evening of seamless celebration.
Thanks to the power of Shocklogic's technology, we proudly scanned in just under 800 attendees, each one greeted with a smile and a seamless experience. This achievement not only demonstrated the scalability of our solutions but also reflected the trust placed in us to deliver flawlessly.
Stephen Mulhern, who has presented various television shows including Britain's Got More Talent, Deal or No Deal, and Dancing on Ice, took the stage as our host. His infectious energy and charm resonated with the audience, creating an engaging atmosphere that kept everyone captivated throughout the evening.
The highlight of the evening was undoubtedly the recognition of the winners. As we announced and applauded the achievements of outstanding professionals and companies, the room filled with an electric energy, underscoring the significance of these accolades.
The Business Travel Awards Europe 2023 will be remembered as a night of sophistication, entertainment, and triumph. Our team's commitment to delivering a flawless experience with the check-in process set a new standard for award ceremonies.